▶ NAME AND BUSINESS ADDRESS
*.MYEONG-SEONG INDUSTRIES CO.,LTD
*.RM NO.101, YONG BLDG, #1194-5, CHORYANG3-DONG, DONG-GU, BUSAN, KOREA
*.TEL. NUMBER : 82-51-467-1574
*.FAX NUMBER : 82-51-468-1571
*.E-MAIL : myeong-seong@myeong-seong.co.kr
*.WEB SITE : http://www.myeong-seong.co.kr/

▶ CRITERIA OF BUSINESS
*.MARINE EQUIPMENT & MATERIALS SUPPLY FOR NEW BUILDING SHIP
*.SPARE PART SUPPLY
*.MARINE MACHINERY SUPPLY
*.REGAL PRODUCT
A. SPARE PARTS - OEM, EQUIVALENT, GENUINE PART
1. Engine type
* Yanmar : MAL, RAL, HAL, KFL, S,M,N series and other types are available.
* Daihatsu : All types are available. (DL, DK, PS, PK, DV)
* Hanshin, Akasaka, Mitsubishi : Most types are available
* B&W : Makita/Hashin/Mitsi B&W, HYUNDAI B&W, STX B&W,Doosan B&W are available
(L23/30, L28/32, 526MC, L/S35MC, L/S5OMC,L/S60MC,L/S70MC Etc)
2. Purifiers -Mitsubishi SJ Series, DH-Series & Samgong Mitsubishi
3. Air Compressors : Matsubara (MS, MH Series), Yanmar (SC-N Series), TANABE (HC-A series) are available.
4. PUMP: All kids of pumps are available for Korea &
Japan (Heishin, Naniwa, Teikou, Shinko, Taiko kikai, Shin-Shin)

B. Ship's Repair & Maintenance Work : Ship's Repair agent for Hyundai Global Service

C. BALLAST WATER MANAGEMENT SYSTEM : Filtration and Electrolysis (Side Stream) hy EcoGuardian of HANLA IMS
Approved by USCG (Dated on 5th/November, 2019)

D. SRUBBER SYSTEM : SOx Abatement Scrubber, NOx & Sox Abatement Serubber by Exhclean of JUNG WON ENC

E. COMPOSITE HOSE : Dolphinflex RED, GREEN, BLUE, YELLOW, SUBMERSIBLE, BLACK, LPG, LNG, DRAIN, TANK LORRY, I.G

F. Marine Machinery & New Building Materials (All made in Korea)
1. Deck Machinery : Winch, Windlass, Provision crane, Anode Sytem, Rudder, Pannel system, Insulation
2. Engine part : Purifier, Air compressor, PUMP, Sewage treatment, Cooler, Heater, Aircon, Oily water separator
3. Electric systems : Lighting, Cable, Switch
4. Materials : Vavles 5Legal items (SOLAS) : WATER INGRESS DETECTION SYSTEM, OPV, VALVE SYSTEM FOR TANKER


▶ TYPE OF BUSINESS
UNLIMITED LIABILITY

▶ REGISTERED OFFICE
MYEONG-SEONG INDUSTRIES CO.,LTD
Rm.101 7-7, Jungang-daero 236beon-gil, Dong-gu, Busan, Korea(Yong B/D, Choryang-dong)

▶ REGISTRATION NUMBER
8 PERSON

▶ NAME AND ADDRESS OF ULTIMATE HOLDING COMPANY
G. Y. LEE /DIRECTOR OF MYEONG-SEONG INDUSTRIES CO.,LTD.


▶ ACCOUNTING REFERENCE DATE
22ND, JULY, 1995

▶ AUDITORS/ACCOUNTANTS NAME AND ADDRESS
*. W. I. BAEK /ACCOUNTANT
RM 502, TAE UNG BUILDING, 166-9, SUAN-DONG, DONGNAE-GU, BUSAN, KOREA

▶ Main Creditor Banks Information
*. KEB HANA BANK
CHORYANG BRANCH OF BUSAN, KOREA
*. INDUSTRIAL BANK OF KOREA
BUSAN STATION BRANCH OF BUSAN, KOREA

▶ BANK/TRADE REFERENCES
*. ISSUED BILL / EVERY MONTH


▶ LIST OF MAJOR MARINE CUSTOMERS


*.ALJABER SHIPPING,U.A.E.
*.ALGOSAIBI DIVING PORT,SAUDI ARABIA
*.ARMADA BUMI PERAWATI,INDONESIA
*.ARPENI PRATAMA,INDONESIA
*.BAKRI NAVIGATION,SAUDI ARABIA
*.BERJAYA SHIPYARD,MALAYSIA
*.BIENDONG SHIPPING,VIETNAM
*.BIG SEA,THAILAND
*.CHANDRIS HELLAS,GREECE
*.CHONG FUI SHIPPING,MALAISIA
*.COUGAR SHIPYARD,MALAYSIA
*.DAE AH EXPRESS FERRY,KOREA
*.DEIULEMAR SHIPPIG,ITALY
*.DONGDO MARITIME,VIETNAM
*.ECOSHIP,MALAYSIA
*.ENTERPRISES SHIPPING,GREECE
*.ERSHIP,SPAIN
*.FAL SHIPPING,U.A.E.
*.FRABELLE FISHING,PHILPPINE
*.GESTOINI,ARMATORIALI SPA,ITALY
*.HADI HAMMAM,SAUDI ARABIA
*.HALUL OFFSHORE,QATAR
*.HUMPUSS INTERMORA,INDONESIA
*.ITALTHAI SHIPYARD
*.JANG HEONG FERRY,KOREA
*.JEMBATAN MADURA,INDONESIA
*.JIN-CHON FERRY,KOREA
*.JUTHA MARITIME,THAILAND
*.LINEFAST,SINGAPORE
*.LOADSTAR,PHILPPINE
*.M.T.M SHIPMANAGEMENT,SINGAPORE
*.MARSUN,THAILAND
*.MIDEAST SHIP MANAGEMENT,U.A.E.
*.MOTIA,ITALY
*.MUBARAK MARINE,U.A.E.
*.NATHALIN,THAILAND
*.NGV TECH,MALAYSIA
*.NOLIS,ALGERIA
*.OMNIUM,MOROCO
*.OSM SHIP MANAGEMENT,SINGAPORE
*.PACC,SINGAPORE
*.PACIFIC BUMI,MALAYSIA
*.PIL,SINGAPORE
*.PNOC SHIPPING,PHILPPINE
*.PRIME TANKER,U.A.E.
*.PT.PAL,INDONESIA
*.QATAR NAVIGATION,QATAR
*.RAFFLES,SINGAPORE
*.RCL,SINGAPORE
*.RED SEA NAVIGATION,EGYPT
*.ROSWELL NAVIGATION,GREECE
*.SARAWAK SLIPWAY,MALAYSIA
*.SEAMANSHIP,THAILAND
*.SEATRANS FERRY,THAILAND
*.SELAT MARINE,U.A.E.
*.SEMUA SHIPPING,MALAYSIA
*.SHINYANG SHIPYARD,MALAYSIA
*.SHIPCARE,TAIWAN
*.SINCERE NAVIGATION,TAIWAN
*.SINGER TANKER,MALAYSIA
*.SL SHIPBUILDING,MALAYSIA
*.STEALTH MARITIME,GREECE
*.SWAN SHIPPING,PHILPPINE
*.THAI INTERNATIONAL TANKER,THAILAND
*.UNISON,TAIWAN
*.VALOIL TRADING,GREECE
*.VIA MARINE,PHILPPINE
*.VINALINES,VIETNAM
*.VOSCO,VIETNAM
*.WHITESEA SHIPPING,U.A.E.
*.WISDOM,TAIWAN
*.WORLD TANKER,SINGAPORE
*.WORLD WIDE TRANSPORT,THAILAND
*.YONG CHOO KUI,MALAYSIA
*.ZAMIL OFFSHORE,SAUDI ARABIA

<![if !vml]>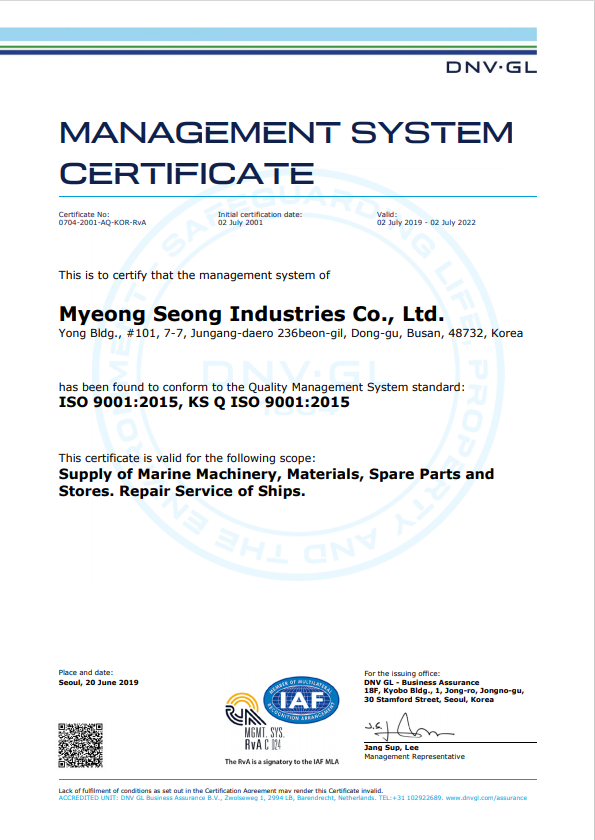 <![endif]>